---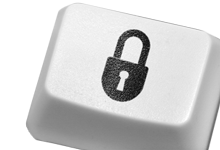 Secure data destruction as part of the end of life process is so important.  It is when your equipment is most vulnerable – the item has left your control and is being managed by a third party that you often have not used previously.
When equipment arrives in our depot the first thing we do is remove the hard drive or storage device to be wiped and/or physically destroyed as part of our standard operating procedure.
Sensitive data
Data security is crucial to all business, however, Government, medical, working with children, legal and military organisations may have additional requirements.
For these highly sensitive clients we provide optional paid services for data destruction on all hard drive types including IDE, SATA, SAS, SCSI, and SSD. Wiped hard drives are sent offsite for shredding (metal recycling) or can be returned to customers for archiving.
These services are available to e-waste clients as part of an e-waste disposal or individually as a data destruction project.
Optional Services
Secure data wiping (overwrite hard drive)
Onsite physical destruction
Certificate of destruction
Photos of destroyed storage device
Contact us today to inquire about data destruction for your business.