Safe and secure electronic recycling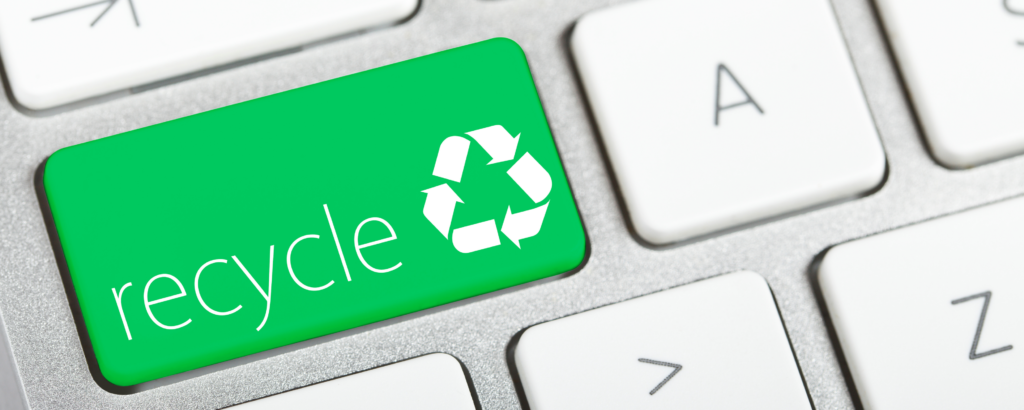 At E-Waste Express we are specialists in the collection and recycling of redundant and end-of-life IT, computer and electronic equipment. We provide an efficient, data safe and environmentally sound solution for your end-of-life or unwanted IT and communication equipment.
We accept most IT equipment for technology recycling including: Desktop PC, Laptops / Notebooks, Servers, Commercial Broadcast Equipment, Point Of Sale Terminals, Receipt Printers, Printers, Monitors, Cables and Connectors, Server Racks, Business Telephone PABX System and Handsets, Portable Devices, UPS, Hard Disc Drives (HDD), Networking Switch, Router, Input Devices (keyboard, mouse, scanner) and used & unused Toner Cartridges. (read why computer recycling is so important)
All hard drives and SSD's are securely wiped or physically destroyed to remove all of your information. Additional data security services are also available; please see our 'Services' tab for details.
IT equipment is sorted and processed for recycling in our South Sydney premises. Drop off and collection services are available – we can collect from greater and metropolitan Sydney.
For more information or to get a quote: please submit the form on this page to get a call back.
Learn more about our electronics disposal services here.
Please note:
– Photocopiers: floor standing copier (MFC) collection and recycling can be arranged – please contact for a custom quote
– Televisions: CRT, LED and SMART TV's are accepted but we cannot take Plasma, Commercial Displays and Rear Projection TV's at the moment
– We do not provide recycling services for household white goods, please contact your local scrap metal dealer